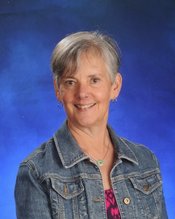 Sheila Roley, Ed.D. Superintendent
Dear Friends and Colleagues,
Our mission in the Seaside School District is Strengthening community, inspiring possibility, ensuring opportunity. The mission is founded in our core belief that all students can realize success, supported by our families, staff, and community, who give their best effort for each child every day. Excellent instruction, strong relationships with our students, and an understanding of the whole child keep us moving forward. Each of us in our extended community is both a teacher and a learner. We are committed to actively promoting a shared vision for equity, and to holding high expectations for the success of all students.
Current areas of focus are increasing student engagement, establishing an inclusive equity team to guide our decision making, and drafting a new technology plan for the next five years to provide our students with an education and resources which are relevant to them. This strong infrastructure is an important part of our commitment to continuous growth in academic achievement and graduation rates.
Thank you for your interest in the Seaside School District. Please feel free to contact me any time to share your ideas and questions.
Sincerely,
Sheila Roley, Ed.D.
Superintendent